Our vision to become first point of contact for electronic manufacturers in Romania for improvement of supply and manufacturing processes based on trustful cooperation with respected partners.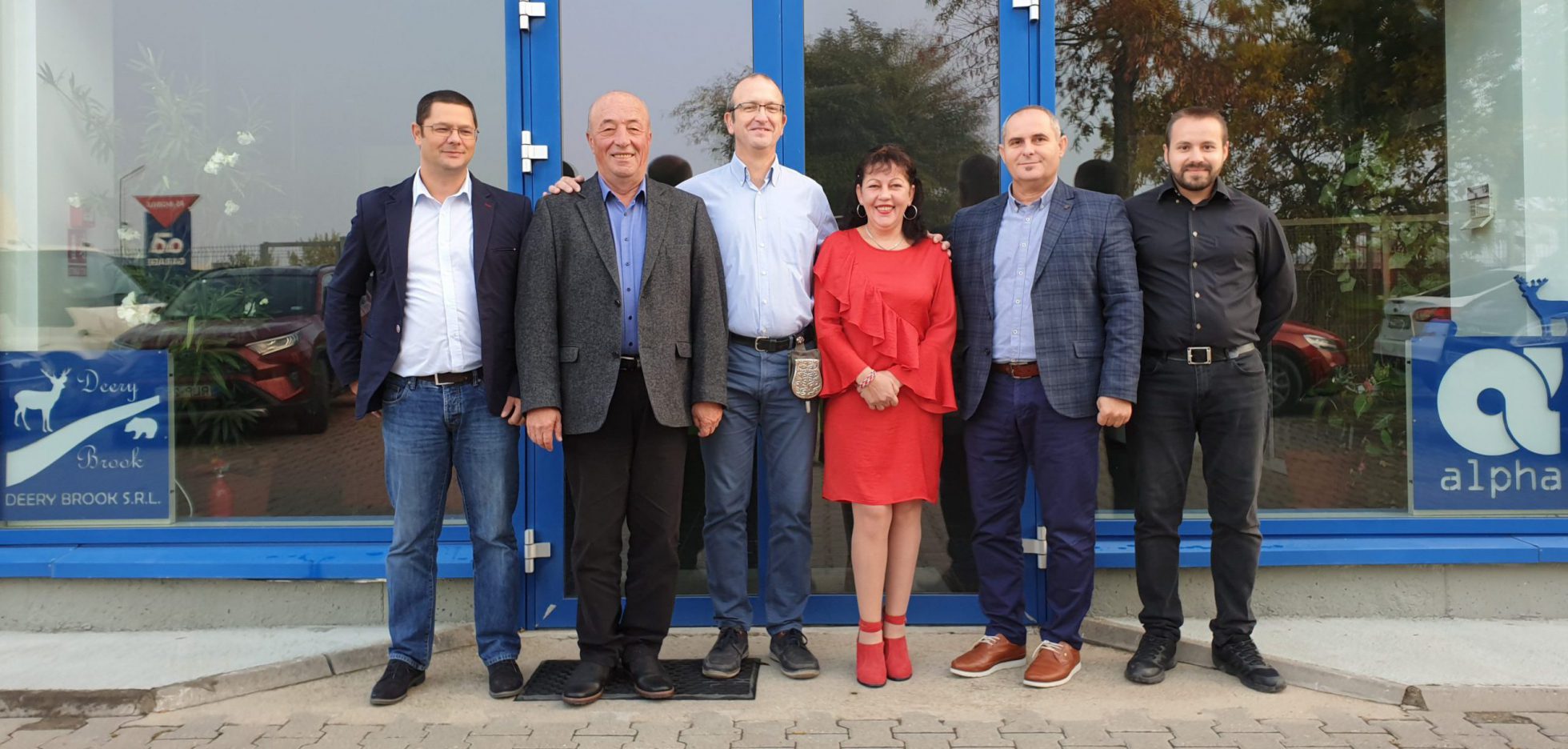 DEERY BROOK SRL was founded by Hungarian individuals with decades experience in the electronic assembly market. The mission is to build relationship with the partners in the electronics assembly market in Romania, Hungary and Moldova. Our approach is cooperative and analytical. Besides offering materials we like to think together with our clients. No problem of yours is small. Issues are all important. We thrive to keep providing outstanding support and our philosophy is not to promise things that we can not keep. Coming from multinational environment, the systematic treatment of problems is natural. Six Sigma methodology and value calculation are used to provide tangible value to our partners.
Company facts
| | |
| --- | --- |
| Founders | Hungarian natural persons |
| Year of foundation | 2015 |
| Form of company | LLC or GmbH ( S.R.L in Romanian ) |
| City of head office | Timisoara, Romania |
| Social capital | 112.000 RON – approx 25.000 EUR |
| Personnel | 4 full-time employees + 2 founders actively participating |
| Certifications | ISO9001, ISO14001 and OHSAS18001 |
| Annual turnover | Around 2.0 million EUR |
| Prizes | 2nd prize for 2016 results, 3rd prize for 2017 results and 1st prize for 2018 results from Chamber of Commerce of Timis County |
Founders' background and experience
Attila Orbók – General director
Electrical engineering qualification
Mother tongue level in Romanian language
Fluent English speaker
Over 20 years experience in international trade
Over 7 years experience in sales of Alpha soldering products in Romania
Total awareness of Romanian electronics assembly market
László Rédey – Technical director
Electrical engineering qualification in manufacturing technologies
PhD in Electrical engineering from Enschede, Holland
Fluent English speaker
Experience in thickfilm technologies, approval work of solders and cleaners, soldering and cleaning processes
14 years experience in sales of Alpha soldering products in Hungary and Eastern Europe, direct knowledge of Hungarian electronics market
Motivation of Founders
To use multi-year experience in electronics manufacturing field, integrate the efficiency of a small organisation with the methodology of multinationals
Keep working with key brand owners as distributor, use soldering technology and electronics assembly market and processes related knowledge
Complement soldering product lines with adjoint consumables and services offering
Bring eventually services related to electronics assembly into the portfolio (outsourceable activities and lean, six sigma approach, industry 4.0 services)
Location and Capabilities
Timisoara is the second biggest city in Romania, the region (within 150 km) is holding 50% of Electronics Assembly potential
250 m2 area warehouse and offices in Timisoara, telephone, fax, internet connection. Personnel is fully aware of the legislative and organisational aspects of selling in Romania and founders have similar awareness regarding Hungary
Small trucks and cars available for logistics
Continuous presence in Romania and Hungary by connected companies and residence of founders
Activities and Potential
Sales of solder and silicon products (over 80 active customers in Romania)
Collection of reclamable materials from the electronics assembly industry
Sales and technical assistance services available for complementary productlines
Demo room area in office for equipment and marketing
Subcontracting for outsourced labour in the Banat area
Our Products and Services

We can assist you around the following topics:
Logistics and warehousing services
Analytical services
Stencil design advices
Debugging of SMT, wave and manual soldering processes
Process audits, optimisation and value mapping
Six Sigma approach – joint Customer Value projects
Advising about reliability issues
Design and manufacturing of jigs, special tools, supports and replacement parts
Fast turnaround production of milled metal prototypes
Outsourcing labour intensive sub-processes
We offer you a wide range of products:
1. Solder Materials
MacDermid (former Alpha, Cookson Electronics) is among the world leaders in electronics assembly materials, mainly solders. In the portfolio we can offer:
Solderbars (leaded, lead free, additives, different shapes and weights)
Solder wires for automatic application and manual soldering (leaded, lead free, solid, cored, different diametres, package sizes)
Solder fluxes (solvent and water based, waters soluble, low residue etc.)
Solder pastes (leaded, lead free, no-clean, water soluble etc)
Solder preforms, antioxidant additives for solder bath maintenance
Mechanical (no compressed air needed!) quick assembly stencil frame system TensoRED – saves volume and cost when ordering stencils
2. Silicone Solutions for Electronics
Momentive is a big multinational silicone producer merged from GE, Toshiba and Bayer silicone segments. In their electronics portfolio we can offer:
Conformal coating – protective coatings for electronic assemblies
Potting – gap-fillers, mechanical protection materials for filling housing of equipment, reduce vibration and wear
Sealant sand adhesives – for gluing and sealing equipment housings to protect against moisture and environmental impacts
Thermal management – thermally conductive adhesives, gap fillers, potting materials
Optical bonding – transparent potting and coating for optical devices, LED assemblies and eventually displays
3. Complementary Products – proofing materials for textiles, casting moulds for rapid prototyping
Barbieri latex manual peelable solder mask material – hand applicable mask for temporary protection or mechanical support of areas in wave soldering
Swiftmode under stencil cleaning wipes – special ribbed surface enhances wipe efficiency, wide machine type compatibility, extra long rolls available
Fluxpens for hand application of solder flux in manual assembly operations
Korax epoxy and urethane potting materials for cost efficient potting of transformers, junction boxes, etc.
4. Printed Circuit Boards
Printed circuit boards from Tecnometal, Italy can offer the following solutions:
Standard FR4 boards for small series and prototyping with short leadtime – high quality
Semi-Flex and special boards for cost saving in design and assembly and for high thermal impact, also copper based boards for extreme thermal needs
Higher volumes through own controlled Far-East production, competitive pricing and trustworthy and guaranteed quality
5. Laboratory Services and IPC Trainings
GestLabs is a specialised lab and training service provider. Through their multi-decade experience as IBM and Celestica they can provide the following services:
Laboratory analysis mechanical, chemical, thermic reliability, destructive and non-destructive methods
Failure analysis, fault mode investigation, thermal investigation, DOE creation, interpretation of results
Depacking of semiconductor components, validation studies, verification of origin (counterfeit detection)
IPC standard trainings, DFM training for engineers
Design support for development projects