Tooling for versatile requirements in assembly processes
Posted on

September 13, 2020

in News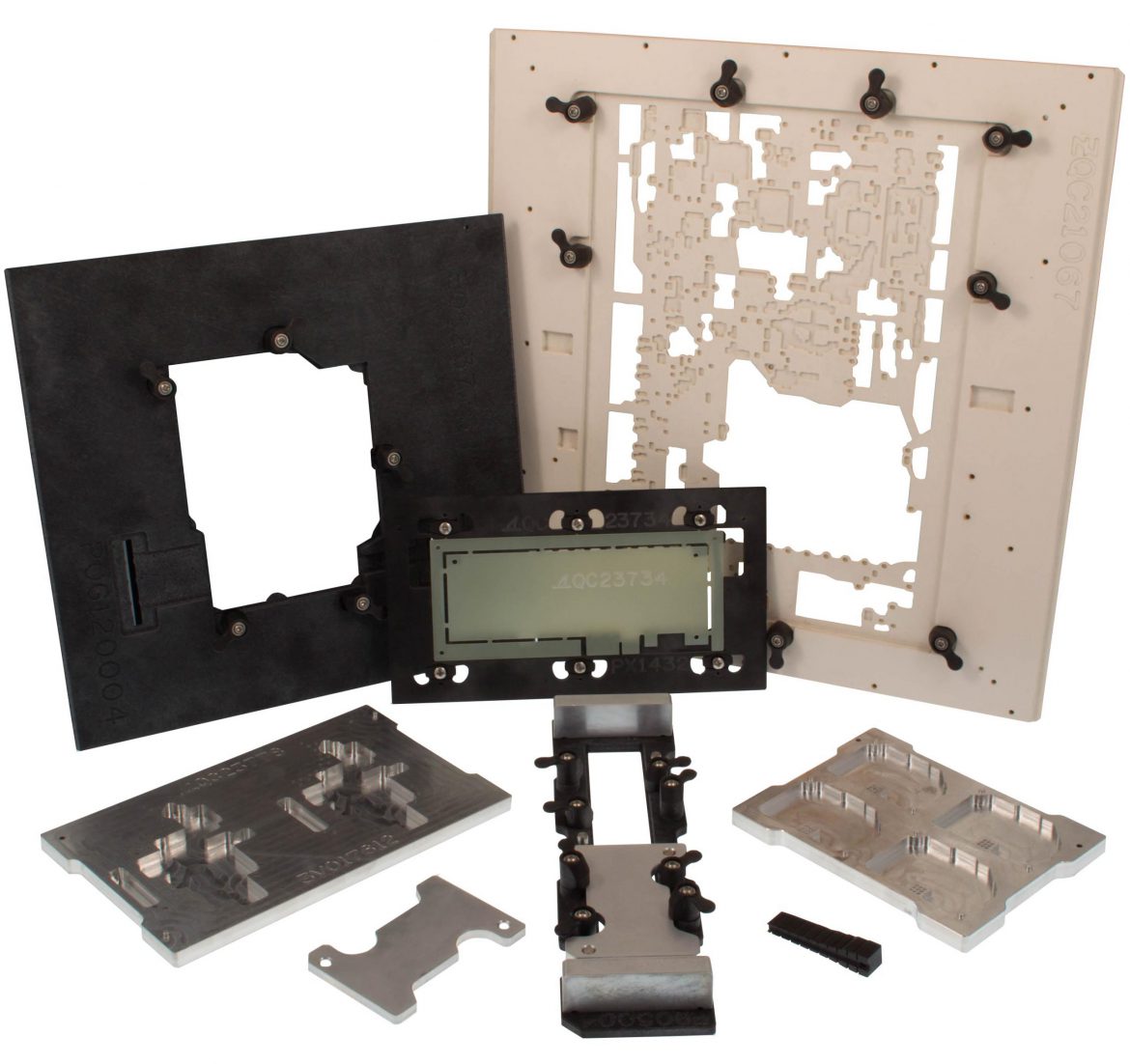 Deery Brook is planning to provide tooling support production services for the electronics assembly market. Support toolings for printing, placement, selective wave-soldering, manual soldering or routing are mainly considered. Materials are Durostone, Richocel and aluminium. If very thin heat resistant walls are needed, titanium inserts can be designed in and manufactured quickly within Central-Eastern Europe at a competitive price.
Based on custom requirements, samples and CAD data we can support design of your tooling. Maximum dimensions are 508 x 1016 mm. General leadtime is one week but in pressing situations we can reduce it further. First project samples are usually offered on a sale or return basis.
Deery Brook is expecting questions and inquiries from its partners regarding this service. Please feel free to contact us if you have such demand.